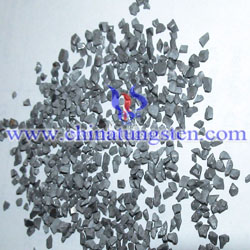 This is a mini-website professionally introducing cemented carbide offered by Chinatungsten Online. .....
>>
More
Cemented Carbide Products
Chinatungsten Online offers new range of highest quality products for most demanding applications in mining, oil drilling and machining tools, such as rods, strips, burr blank, inserts, saw tips, drill tips, saws, seats, sheets, plates, wires, nozzles, rings and so on.
Due to the superior powder quality, modern manufacturing facilities and stringent ISO 9001 certified quality management system, our cemented carbide products have very good wear resistance, high toughness, consistent quality and excellent performance.
We have the ability to supply the world's mining and oil drilling tools industry with carbide products of a quality second to none.
CHINATUNGSTEN ONLINE'S cemented carbides products are characterized by uniform structure carbides with excellent resistance to extreme abrasion, corrosion wear and high impact resistance. They are used in every major industry worldwide. One of the most technically challenging applications involves manufacture of mining and oil drilling tools and machining inserts.

Tungsten Carbide Cutting Tools
A unique composition for superior
quality and consistency

Tungsten Carbide Fishing Sinker
An ideal, environmentally friendly alternative to lead weights, which are toxic and increasingly being labeled an environmental hazard
Tungsten Carbide Nozzle
Stable material chemical composition to
make sure each nozzle quality is stable

Tungsten Carbide Ring
Add value to your pumps and drilling
devices and complete product rang
We hope in our website you may find the right type(s), drawing(s) which may meet your requirement. But if you cannot find what you need, you can turn to contact us directly for your requirements and/or questions.